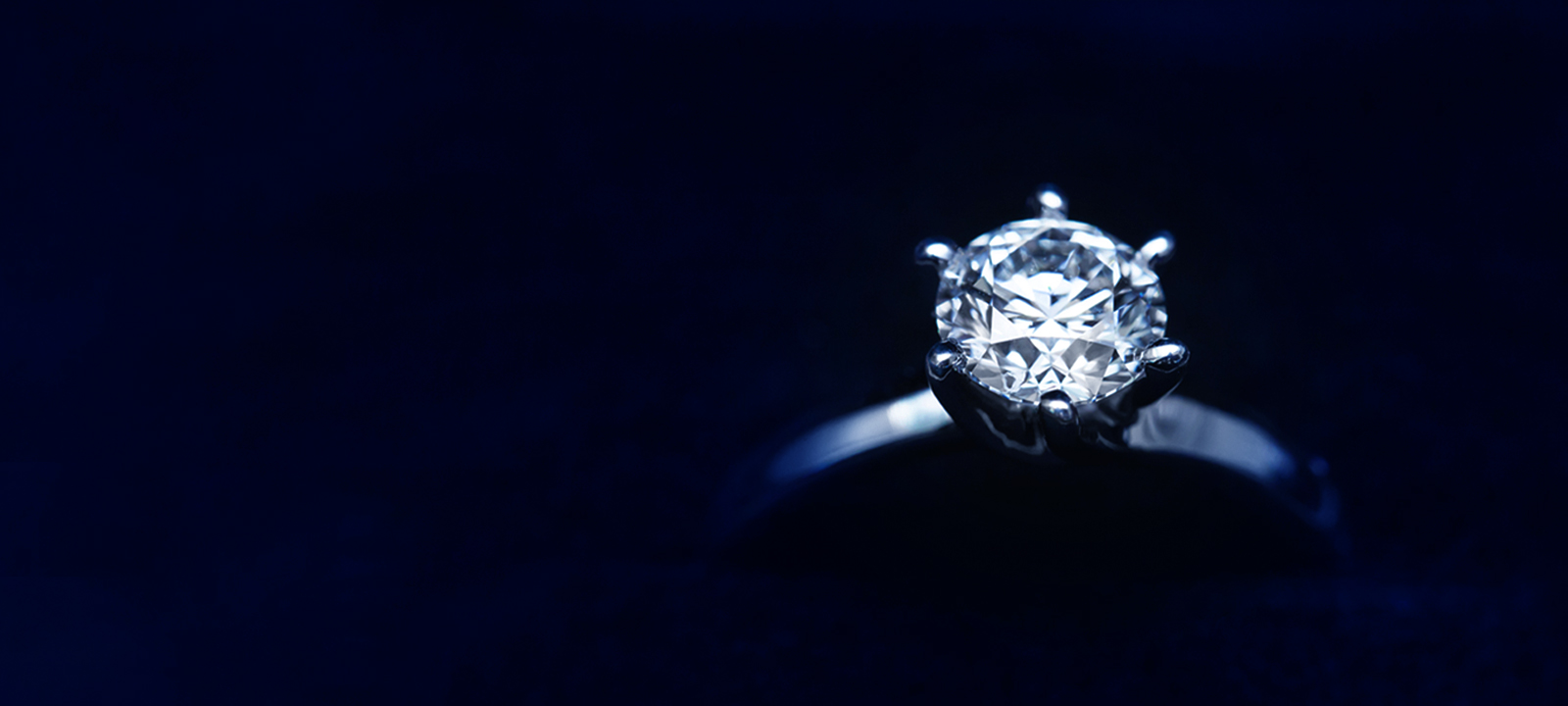 SELL YOUR DIAMONDS OR
JEWELLERY

A friendly professional service from an
established Hatton Garden based company
located in the secure building of
the London Diamond Bourse
Sell your diamonds or jewellery
A FRIENDLY PROFESSIONAL SERVICE FROM AN ESTABLISHED HATTON GARDEN BASED COMPANY LOCATED IN THE SECURE BUILDING OF THE LONDON DIAMOND BOURSE
YL Diamonds is a long-established family-run diamond wholesaler – we are uniquely placed to correctly value your diamond jewellery, with or without certificates, and offer you the best possible price while you wait.

You receive friendly, professional service from an established Hatton Garden Jeweller located in the secure building of the London Diamond Bourse, a renowned diamond exchange house established in 1940 and remains the cornerstone of UK diamond heritage.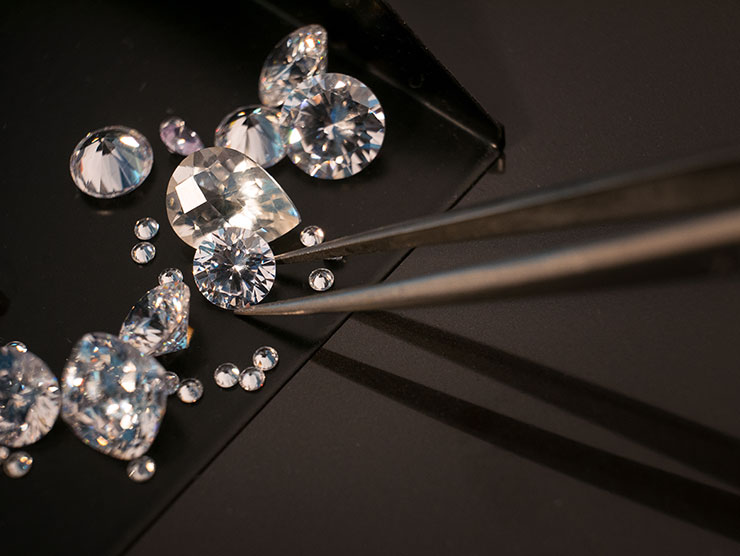 Buying & Selling Diamonds in London has never been easier, we provide a friendly and efficient service.
Whether it's a family heirloom or you want to sell an engagement ring, we offer the friendliest, most knowledgeable jewellery valuation service and the best prices among Hatton Garden jewellers and high street jewellers.
Our years of expertise in diamond valuations allows us to offer all our clients extremely competitive prices when they both buy or sell diamonds in London. Because we are part of one of the largest diamond wholesalers in the UK, you can sell your diamonds knowing you will receive the best possible pay-out and same-day payment.
If you have a mounted or loose diamond to sell, please contact us to schedule an appointment for a diamond appraisal, or you can email us a copy of the diamond's grading certificate and we can help get the best market prices. We pay top prices in the UK and pay on the spot either by cash or bank transfer.
Sell Diamonds In Hatton Garden With YL Diamonds
Honest, Knowledgeable Diamond Evaluation
YL Diamonds provide experienced and secure on-site diamond jewellery valuation in our Hatton Garden boutique. Our diamond specialists can perform various types of valuations by analysing the carat weight, shape & cut grade, clarity, colour and overall condition of your ring.
We offer free jewellery valuation appointments or a quick and secure postal service.
Experts in Certified & Uncertified Diamonds 
As GIA diamond graders, we buy and sell diamonds that have been certified by the world's most reputable diamond grading companies including GIA, HRD, and IGI, GIA Certified Diamonds. If your diamond does not have a certificate, we are still able to offer you our diamond-buying service, however, we will need to assess and test the diamond before offering to purchase it. 
✓ GIA Diamonds
✓ HRD Certified Diamonds
✓ Anchorcert Diamonds
✓ EGL Certified Diamonds
✓ AGS Certified Diamonds
✓ IGI Certified Diamonds
✓ Uncertified Diamonds
✓ Old Cut Diamonds
Get The Best Price For Your Diamond Jewellery
If you want to sell a diamond ring, YL Diamonds is a trusted diamond wholesaler in London and works in conjunction with various diamond dealers in the Hatton Garden diamond district in London who are likely to pay higher asking prices than a high street retailer.
This means we can offer you better prices for your diamonds.
We Buy Pre-Owned Designer Jewellery
YL Diamonds is a recognised expert in buying and selling luxury jewellery brands. We will give you more for your item than the majority of other jewellers due to our expertise in the market and a trusted diamond wholesaler in London.
We buy:
Tiffany
Cartier
Graff
David Morris
Boodles
De Beer's
Harry Winston
Asprey
All diamond rings and jewellery
Sell your diamonds & jewellery with us and get an instant valuation.
Book an appointment at our Hatton Garden office with one of our specialist jewellery valuers.​
How to Sell A Diamond Ring Or Diamond Jewellery With YL Diamonds
OPTION 1


BRING YOUR DIAMOND TO US

When selling a diamond or piece of jewellery, we like to see it in person so that we can analyse it and give you the highest price possible based on the item's particular specifications. Small variations can result in significant pricing differences. We operate by appointment only so please call ahead to make an appointment.


GET PAID WHILE YOU WAIT
One of our diamond valuers will examine your diamond to ensure it matches the certification (if it is certified) and to assess any imperfections. We'll need you to complete a declaration of sale document and supply us with photographic identification, such as a driver's licence or passport, once we've agreed on a price. We will pay you on the spot, and the money will reach your account instantly.

OPTION 2


REQUEST A QUOTE TO SELL YOUR DIAMOND

If you cannot visit us, you can request an estimate for your diamond by providing as much information as possible. Please bear in mind that online jewellery valuations are not offers to buy, and we will make a final offer once we see the item in person. The more information you supply, the more accurate our estimate will be.


SEND US YOUR DIAMOND JEWELLERY SAFELY AND SECURELY

After the initial valuation, I complete and you are happy to proceed, we will arrange to send you a secure delivery bag for you to ship your jewellery to us via a fully insured and tracked UK delivery service free of charge.


FINAL EVALUATION & OFFER

After we have received your package, one of our experts will assess your diamond in person and will offer you a final valuation. If you accept our offer we guarantee to pay you within an hour. If decide not to go ahead then we will send your item back via express mail.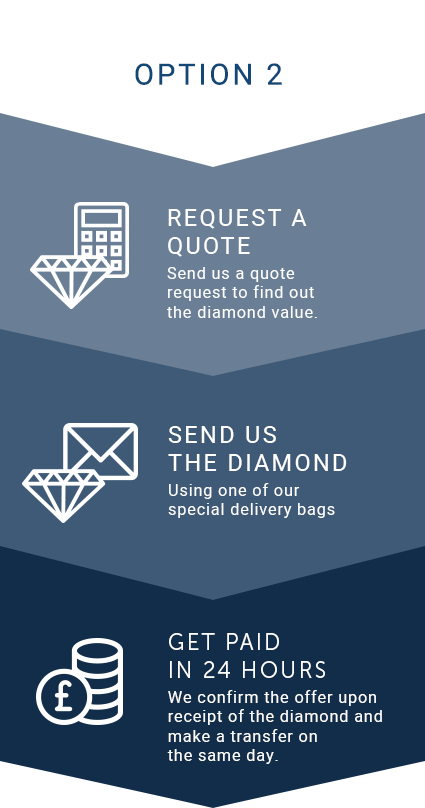 I got a really good price for my diamond ring. Joseph was extremely helpful in giving me the best deal I could get in comparison to other buyers in Hatton gardens. I highly recommend!
Outstanding in every way. Joseph is honest/straightforward/knowledgeable/helpful and significantly better priced than competition. Buying a diamond was an absolute pleasure. Thank you!
A fantastic experience at YL Diamonds. From initial communication to agreeing a price, Joseph was very amenable and patient. He took the time to speak to me and my partner about how prices were reached and why. This was done in a very unhurried way. He offered a higher price than competitors and there was no pressure. He was also happy to offer advice on some other items I decided not to sell in terms of how to get the best price. I would highly recommend YL Diamonds to anyone looking to sell their jewellery. Thank you so much for such an open and easy transaction.
Joseph was great, he put me at ease, taught me an awful lot about diamonds and gave me a very fair price, if you've got diamonds to sell I really would recommend that you get in touch with him. Thank you Joseph
Joseph was great to deal with and gave the best price on the street, a gentleman, and pleasure to deal with. Highly recommend
Lettitia Hawken
2022-06-02
I was very happy with the service YL Diamonds provided when I wanted to sell some pieces. They were thorough in their approach to valuing the diamonds and offering a fair and reasonable price. I would recommend to others in a heartbeat.
Elizabeth Newberry
2022-05-18
Brilliant service. Would highly recommend. Very honest and informative. Easy communication throughout and also very accommodating.
Polite, quick and efficient to deal with. Very glad I stumbled across them 🙂 thank you!
The reviews are true. Excellent service. Couldn't fault. Thank you Joseph.
Shivam Lakhani
2022-03-07
Joseph was honest, straightforward and provided me the best value and service. Would definitely recommend and use again.
YL Diamonds and Jewellery Valuers, Hatton Garden, London
We are expert Hatton Garden jewellery buyers and have considerable experience in certified and uncertified diamond appraisals in London. We offer precise and honest valuations while making the process simple, and stress-free for all of our clients. If you can supply the relevant certificate number for your diamond then we'll be able to access the information we need to make you a quick, competitive offer.
No certificate?
Not a problem, give us all the information you have to hand and get in touch with us to make an appointment at our Hatton Garden Jewellers where we have the latest technology to grade your diamond in front of you. We buy all sorts of diamonds with different proportions and cuts.
Complete the form below for an initial valuation.