How Can I Value My Diamonds?
You might be wondering how to know how much your diamond is worth for resale purposes. Before you head to a diamond dealer to ask a professional appraiser, it is important to get an outline of how much your diamond is worth. In this guide, learn how to value your diamond yourself. The key is to check for the magic 4 Cs: carat, colour, cut and clarity.
How Do I Know If My Diamond Is Valuable?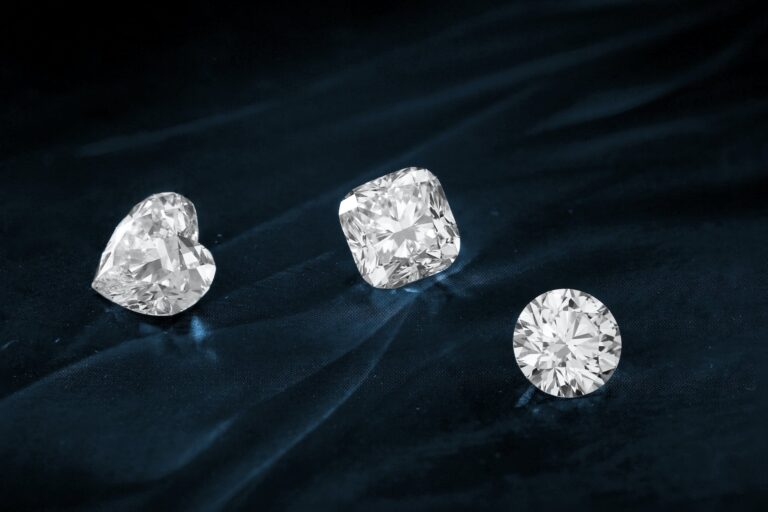 As mentioned above, the 4 Cs will determine the value of your diamond. Here is a complete guide on how you can do this yourself, or when it might be more appropriate to take the gemstone to be checked by a diamond appraiser.
1. Check Your Diamond's Carat Weight
Having a diamond with a higher carat weight often means that it is more valuable, however, this is not always the case. A carat is the weight of the diamond, with one carat often standing at 200 milligrams. You can also refer to a diamond carat chart if your diamond didn't come with a certificate stating how many carats it is, or maybe you've had it for so long that you have lost the documentation and can't remember – there are some ways to check the carat weight yourself. 
The most straightforward way would be to check the certification you might have received at the time of sale however, you can also check at a reputable diamond dealer too, as the most accurate way to measure this is to use a jeweller's scale, which will accurately measure the weight of your diamond. If you'd like to try to check this yourself, you can also try to use a calibrated digital scale to measure lightweight objects, preferably one that can measure with high-level precision such as 0.01 grams or better.
2. What Colour Is Your Diamond?
Some of the most valuable diamonds in the world are uniquely coloured, especially the world-renowned red diamonds, which are sparse across the globe. If you have a diamond with a unique colour, you might find that your diamond is valuable and this comes down to the rarity of the diamond's colour. Some of the rarest colours are red diamonds, blue diamonds, pink diamonds, green diamonds or orange diamonds. 
Notably, an extremely clear or 'colourless' diamond is also likely to be extremely valuable. Again, although the colour can determine the value of a diamond, it's important to factor in carat, clarity and the cut type, too. 
3. Understand Your Diamond's Cut
There is a multitude of ways to check your diamond's cut, like checking a diamond cut chart as there are anywhere from 60 to 80 different cuts out there. Typically, a diamond that is cut by a skilled diamond cutter whose precision allows the diamond's brilliance and fire to come through, will create a more valuable piece.
The most popular diamond cut is the 'round brilliant' which is designed to optimise the brilliance of the diamond, however, some other diamond cuts are the famous princess cut, emerald cut, cushion cut, and pear cut among many more.
4. What Condition Is Your Diamond In (Clarity)?
A diamond that has an excellent clarity grading, meaning that external imperfections and 'blemishes' are at a minimum will increase the value. The best way to check this is to see a reputable diamond specialist and get a clarity grading report, as this is the most accurate, however, you can also try to check the clarity of your diamond by using a small magnifying glass, called a 'loupe', and doing a visual inspection.
Where Can I Get My Diamonds Valued?
There are many great options to get your diamond valued, with many diamond dealers offering free appraisals through online submissions. If you're looking to sell your diamonds, or get them valued contact YL Diamonds. 
Alternatively, read our blog on where the best place is to sell and value your diamond jewellery pieces in the UK today.